Wow Them with PRL's Frameless Shower Door Systems
For frameless shower door systems that will take your breath away, contact PRL of Southern California. We furnish infinite configurations, expansive shower glass types and hardware collections. Commercial or residential, our state-of-the art frameless shower sliders and swing door enclosures are sure to wow.
PRL's 24/7 Online Quick Quotes and Orders program is intended to make quoting and purchasing quick and convenient. Purchase all your architectural glass and aluminum shower products online Today! ...Register Now.
ARCAT® BIM content - Architectural Building Information Modeling (BIM) objects / families / system files, free to download in revit or dwg formats for use with all major BIM and CAD software including AutoCAD, Sketch-Up, ArchiCAD and others. Formats: RFA- Revit Object | RVT- Revit System | DWG- AutoCAD, Sketchup - all cad software By downloading and using any ARCAT® CAD detail content you agree to the following [license agreement].
View all of PRL's Architectural Glass and Metal Products on ARCAT®.
Here you will find Videos on "How to Quote and Order" PRL Products Online as well as many other New videos surrounding our vast collections of shower products. ...View and Subscribe on Youtube TODAY!
Put Shopping at Your Fingertips with PRL's Complete Shower Systems and Hardware Catalog!
Whether you're looking for frameless shower door sliders, swing door shower systems, panels, shower glass options or hardware, our shower catalog is a great way to stay on top of shower industry trends. ...Download PRL's Shower Catalog.
Frameless Swing Door Shower Enclosures:
Hinge/pivot swing shower doors
For heavy frameless shower doors
Stable with uninterrupted sightlines
Strong, streamlined support elements & hardware
Unlimited shower system configurations
Accommodate any opening size
3/8″ glass thicknesses
1/2″ glass thicknesses
Water & steam tight seals
Large shower glass selection
Tiffany & Ruby Top Hung Shower Sliders:
Frameless hanging & sliding shower glass doors
No headers! Cutting-edge top hung design!
Ideal for tub and shower enclosures
Designed for heavy glass loads
Glass thickness: 3/8″
Modern 4-wheel roller system
Effortless sliding shower door operation
Square & round support bars styles
Gorgeous all-glass views
Brushed & polished stainless steel & oil rubbed bronze finishes
Shower Glass Options:
Clear tempered
Textured
Sandblasted glass designs
Glue chipped borders & patterns
Colored spandrel
Diamond Seal coating
Contoured Shower Sliders:
Perfect for tub and shower enclosures
Complete kits or cut-to-size
Designed for heavy glass loads
Durable, premium quality aluminum headers
Sleek, contoured profile headers
Standard 60″ tub & 72″ shower heights
3/8″ glass thicknesses
Effortless sliding operation with heavy duty header track
Bright dip anodized, brushed nickel & oil rubbed bronze finishes
Complete Shower Door Systems:
Ship prefabricated and ready to install!
Include Your Choice of:
Shower door type: Frameless swing or sliding
Shower enclosure configuration: Limitless options
Shower glass type: Abundant selection
Optional Diamond Seal shower glass coating
Shower hardware: Generous collection
Shower Hardware:
Hinges & clamps: 3 distinctive series
Headers, u-channels & seals: Premium quality
Pull handles, knobs & towel bars: Vast selection of styles
Brushed nickel, polished chrome & oil rubbed bronze finishes
Classic Contoured Shower Sliders
Searching for strong, durable, sliding shower doors with a time-honored style? Our Classic Contoured sliders are the answer. Perfect for tub and shower systems, these frameless units sport premium quality aluminum headers with sleek, contoured profiles.
Available in bright dip anodized, brushed nickel and oil rubbed bronze finishes, our sliding Contoured doors will complement any shower or bath with class.
Delight in Convenience with Complete Kits
At PRL, we treasure convenience as much as you do. That's why we sell Contoured shower door sliders as complete kits. Equipped with everything for simple assembly, our kits include all headers, shower glass, parts and hardware.
Delight in the convenience of Contoured sliding door kits. Make your frameless shower enclosure count. Count on PRL of Southern California.
Tiffany & Ruby Top Hung Shower Sliders. The Ultimate in Sliding Door Systems
Render a shower and bath like no other with the ultimate in sliding door units- PRL's Tiffany and Ruby top hung shower sliders.
Unlike most sliding enclosures that utilize headers, the Tiffany and Ruby utilize innovative top hung roller systems to secure hanging shower glass doors. Boasting sweeping, frameless all-glass views, there's no doubt about it. These shower sliders are sophistication at its best.
Exquisite Options for Exquisite Tastes
Beautiful as tub or shower enclosures, these all-glass sliders are offered with the finest options. The Tiffany- designed with a square support bar, and the Ruby- with a round support bar, are furnished in a gleaming array of finishes.
Satisfying the most exquisite of tastes, they can be ordered in brushed or polished stainless steel and oil rubbed bronze. Tiffany and Ruby sliding shower doors. Simply spectacular frameless systems.
PRL's Custom Shower Units. You're Only Limited by Your Imagination
Get your heart's desire with our custom shower units. Craft captivating frameless swing or shower door sliders with us. Producing boundless configurations and specialized glass fabrications, we can meet your needs and visions.
Extruding custom shower hardware and cutting-edge finishes, we can make your dreams come true. Our all-glass enclosures look great in any shower and bath. At PRL, you're only limited by your imagination.
If You Can Envision It, We Can Manufacture It
Wave-cut top shower panels? Sandblasted glass images? Custom steam vent cut-outs? Yea, we can do that. If you can envision it, we can manufacture it. Our skilled craftsmen generate the most intricate shower glass fabrications.
Create the frameless shower doors you deserve. Purchase your custom shower system from PRL Glass & Aluminum. There'll be no other like it.
Luxurious Steam Units, Splash Panels & Shower Partitions
Experience the benefits of PRL's steam units, splash panels and shower partitions. Insist on the best. Deck out your bath with these lavish shower products.
Made to order in a scope of sizes, we build several standard and custom geometric shapes. We aren't just limited to frameless shower door enclosures. So, deal direct with us. Our steam units, splash panels and shower partitions will have you bathing in the lap of luxury.
Elegant Choices. Elegant Shower Products
Finely suited for corporations and residences, we deliver elegant choices for steam units, splash panels and shower partitions. Offering rich medleys of hardware and shower glass types, we can satisfy many specifications.
We render everything from pull handles, knobs and towel bars to large assortments of colored, textured and glue chipped glass. You can be sure of this- our steam units, splash panels and shower partitions turn baths into the envy of all.
PRL's Online Quoting & Ordering. You Can't Live Without It
Tired of frustrating phone calls or time consuming door-to-door shopping? With PRL's online quoting and ordering convenience is just a click away! As the only glass fabricator providing this service, we make it simple any time of day.
Regardless of what you need- swing or sliding shower door systems, splash panels, shower glass or hardware, our online portal lets you do it all. You can browse from your computer, select materials and dimensions, then get a quote right away. PRL- we're there when it matters.
PRL Does What? The Benefits of Creating an Online Account
For faster access to shopping and tracking an order's status, create an online account! Everything you need to manage your purchases is accessible right from your device. It couldn't be easier. Shop right from your account, place items in your cart, check out, and track a new or previous order's status.
To take advantage of all these great benefits, just create an account using our Quick Quote and Order program. Buy with confidence. Get the best shower product buying experience when you bid with us. What more could you ask for?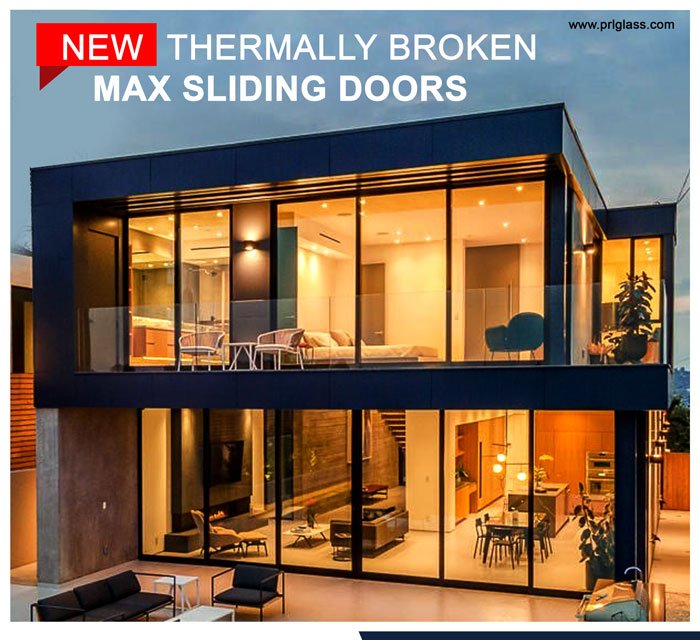 Black Friday has become one of the biggest shopping events of the year, with retailers offering massive discounts on all kinds of products. PRL's amazing discounts and get your hands on our latest product at unbeatable prices. Our promotion offers up to 20% off a complete system. Call us now and take advantage of the sale!
"I was using different fabricators before PRL, but I had too much fabrication and back orders problems.
Thanks to PRL my business now runs smoothly with minimum back orders or mistakes".
"They are fast glass fabricators. #1 in my list of vendors. Thanks for another great year!"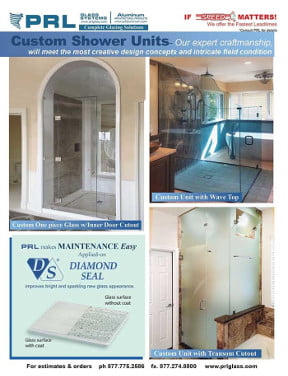 Design the custom shower system you've always wanted at PRL Glass & Aluminum. Offering a multitude of custom options it's easy to see why we're the first choice for specifiers designing frameless shower door units.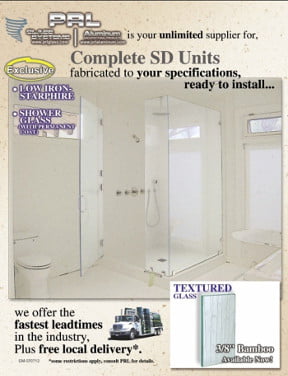 As a genuine single-source supplier for complete shower systems, PRL of Southern California is the premier choice for specifiers and architects. Supplying everything you need to build beautiful, frameless swing door shower units and shower door sliders.