Textured Shower Glass with Elegance & Privacy 
We offer a full line of textured shower glass. Supplying a collection of 10 popular textures, PRL provides a host of options to personalize and add privacy to showers and baths. Furnishing textures such as Rain, Master Point, Master Ray, Glue Chip Rolled and more, we provide top quality shower glass that will delight as long as it lasts.
Textured Shower Glass Unit
Looking for the perfect texture to adorn your frameless swing or sliding shower door unit? You've come to right place. At PRL, we offer an alluring selection of textured and patterned shower glass to add privacy and elegance to sliding and swing shower door systems. Also excellent for steam units, splash panels and shower partitions, our textured and pattered shower glass has a lot to offer.
Extending a host of textured glass options and Krystal Klear™ low iron glass patterns, we furnish an impressive array of premium quality heavy shower glass that is sure to please. As the leading supplier of shower glass for the glazing industry since 1989, you're assured a premium quality product with PRL.
Tantalizing Textured Shower Glass
Whether your project calls for a shower door slider, a hinge pivot swing system or a steam unit, our line of textured glass offers a medley of popular textures to choose from.
PRL's textured glass is available in 3/8″ thicknesses for shower door sliders and 3/8″ and 1/2″ thicknesses for frameless swing door systems. Fabricating all our shower glass in-house with our state-of-the-art glazing capabilities, our glass meets stringent quality control standards to assure you receive the highest quality product.
Available Textured Shower Glass: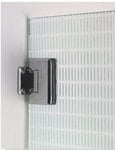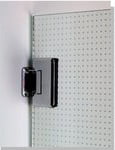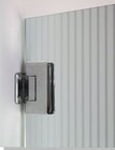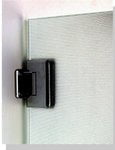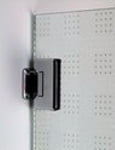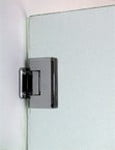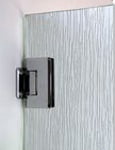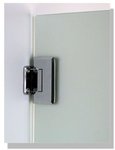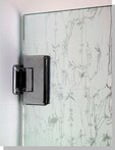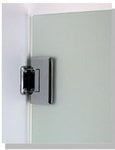 Krystal Klear™ Ultra Clear Low-Iron Glass Patterns
Delivering eye-catching patterns with remarkable clarity and a virtually colorless appearance, PRL is proud to offer Krystal Klear™ Ultra Clear low iron shower glass patterns. With its beautiful, neutral edge color and ultra-transparent patterns, this textured glass is the premier choice for sliding and swing door shower units.
Available in 1/4″ low iron glass thicknesses for frameless swing and shower door sliders, these Krystal Klear™ patterns add sophisticated texture and décor while providing privacy to any shower enclosure, steam unit, splash panel or shower partition.
Offered in an assortment of gleaming patterns, Krystal Klear™ glass is made with ultra-transparent low iron glass to create varying degrees of privacy and diffusion. This ultra-transparent low iron glass also produces a virtually colorless appearance, enabling Krystal Klear™ Ultra Clear low iron glass to separate space while sharing light.
Krystal Klear™ Glass Patterns
Whether you're designing a frameless sliding or swing door shower system, if brilliance and refined elegance is what you seek, you can't go wrong with Krystal Klear™ shower glass patterns.
Available Krystal Klear™ Ultra Clear Low-Iron Glass Patterns:
Delta Frost
Delta Clear
Pebble
Flutex
To help protect your textured or patterned shower glass from staining, fingerprints and harsh cleaning products, we recommend adding Diamond Seal coating.
At PRL of Southern California, fabricating premium quality glass is our specialty. Our textured glass is no different. Find the perfect textured or patterned shower glass to complement your frameless shower system at PRL. There's no other like it.
PRL – Your Glass and Aluminum Experts